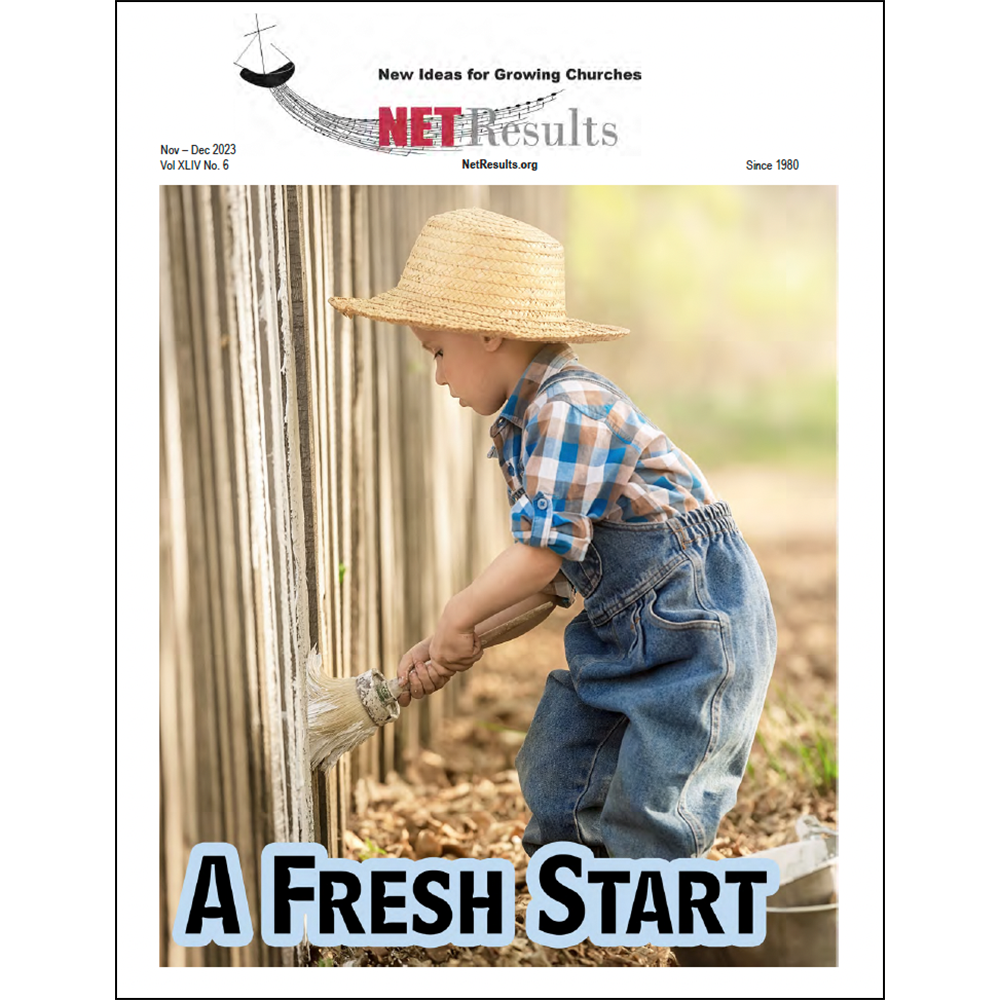 In The Most Current Issue
Fresh Paintbrush, Fresh Canvas
Only the Paranoid Survive: Mainline Decline Through the Lens of Intel's Andy Grove
Fresh Start or Starting Fresh?
The Importance of a Church Membership Process
The Parable of the Candy Bar
Fresh Start for an Old Friend
No Retirement in the Bible
The Gospel Isn't Trivial, But Trivia Carries the Gospel
Preparing for Wintery Weather
Navigating Uncertainty: A Strategic Approach for Churches in Contemporary Times
Can Established Congregations Start Over?
Finding a Fresh Start
---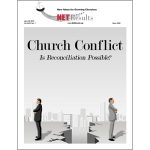 Net Results is North America's most enduring and most trusted evangelism and church growth magazine.
Since its infancy in 1980, Net Results has been scouring the nation to bring readers the most cutting edge church growth practices in use today. Written by pastors and church leaders in the trenches, our readers get the goods from church practitioners, not church theoreticians or academics.
Because church leaders are struggling to build faithful, effective, and sustainable churches, we're committed to providing high value tools and resources to help.
Every Article is:
Practical
Relevant
And includes the How-To's so church leaders can adopt and adapt the articles to their ministry context
I've been a subscriber for over 20 years. The fresh ideas
Net Results
gave me helped me grow my church from 24 to over 500. I told my denominational office in the Church of God that all the good ideas I used to grow my church I got from
Net Results.
Pastor Bruce Rabon
Net Results
not only cuts across denominational lines, but also has relevance for congregations located at every point on the theological spectrum.
Lyle E. Schaller, author and editor of numerous works and one of America's leading church consultants
Over 300 back issues available
Themes Include:
Finances
Leadership Development
Church Innovations
Children & Youth Ministries
Worship Today
Small Groups
Technology In the Church
Conflict Reconciliation
Pastoral Care
Reaching the Generations

Evangelism
Staffing & Volunteers
Holiday Planning
Church Communications
Many, Many More